Diversity, Equity & Inclusion at Vox Media
As a community of journalists and storytellers, business professionals, creators and technologists, we believe it is a moral and business imperative to amplify voices: to cultivate diversity, equity, and inclusion throughout our organization and our industry, through our teams, our storytelling, our creative work, and our platforms, products, and partnerships.
When news breaks or complex stories unfold, too many in our industry are left scrambling, trying to create standards around reporting on topics of race, gender identity, sexuality, disability – and their intersectionality – while also juggling deadlines, feelings, and biases.
Vox Media and others across the industry need more of the voices historically excluded from media as well as inclusive policies and strong partnerships to better serve our audiences and create exceptional experiences with truth, relevance, accessibility, and authenticity.
Creating systemic change in society requires systemic changes to our own workplace. Vox Media has taken this up with sustained urgency as we continuously build a more diverse, equitable, and inclusive company. We have established four pillars that guide this work across the company every day.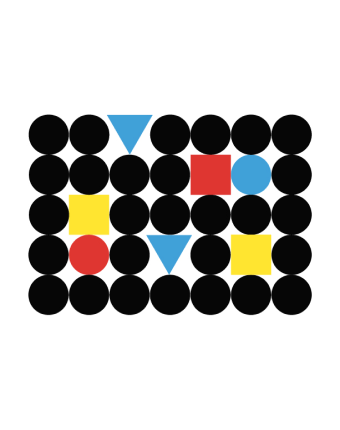 Representation & Access
Ensure diversity across functions and teams, and at every level. Ensure that all employees have equitable access to context, to leadership, and to decision-making.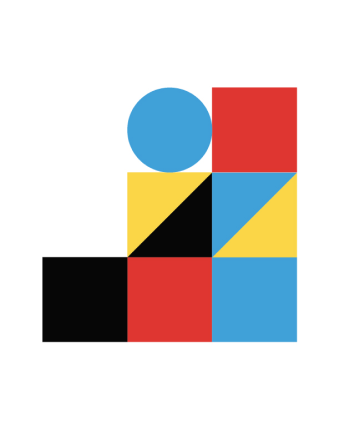 Career Progression
Give all employees the confidence that they can advance their capabilities and careers at Vox Media, without gaps based on identity.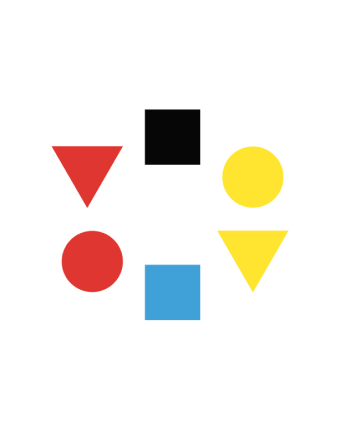 Values Driven Product & Services
Better cover and represent diverse individuals, voices, and experiences in our editorial, studios, and creative work.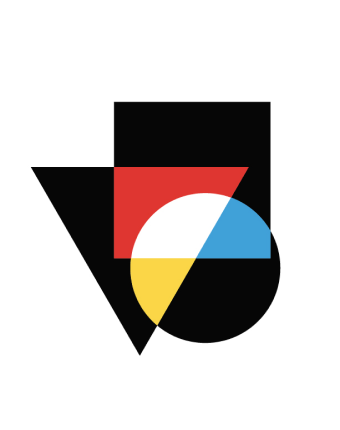 Transparency & Communication
Share information regarding our progress and programming, to hold ourselves accountable and to educate. Begin to tell and share our own stories as a means of engaging and unifying a Vox Media community grounded in our values.
Amplifying Voices is not a project or a campaign, it's our continued, intentional commitment to building a company and culture where all social and cultural identities and experiences truly have an equitable opportunity to be heard and seen – a workplace built on respect and dignity, fair treatment, opportunity for access, growth, and recognition.
This is a start to sustainable, scalable change.
Gender Identity & Ethnicity
Data as of 12/31/2022.
Due to rounding, percentages may not always sum to 100%.
Vox Media aims to update this demographic information twice a year with data as of the end of Q2 and end of Q4.
As required by the US government, we collect gender and race/ethnicity data in accordance with the Equal Employment Opportunity Commission (EEOC). We also invite employees to share additional aspects of their identity through our more expansive and inclusive self-ID questions, which include gender identity and expression, race and ethnicity, LGBTQ+ identity, parent/caregiver status, language, religious and belief-based community, affiliation with a veteran community, and whether they are living with a disability.
In order to share a more complete picture of the demographic composition of our company in 2022, we are using EEO data when self-ID information is not available. As we always have, in cases where an employee selected "I prefer not to disclose," they are included in the "Did not disclose" category.
44% of our new hires*
in the past year identified as people of color.
* "New hires" does not include employees who joined Vox Media through an acquisition.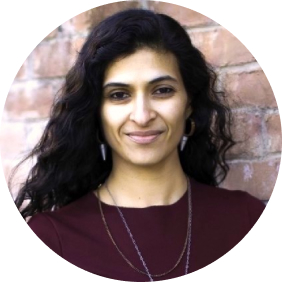 "Podcasting is a relatively young medium with lots of room to grow. And the "golden age of podcasts" is only just beginning to reflect improved racial, gender, and geographic diversity. So there's crucial work ahead as we build this industry. At the Vox Media Podcast Network, inclusive hiring and programming are core to our business. And that shapes the work of our producers and hosts. Diversity is an opportunity — to make better shows, bring them to large and varied audiences, and move the entire industry forward."
At the end of 2022, 63% of managers at Vox Media identified as female.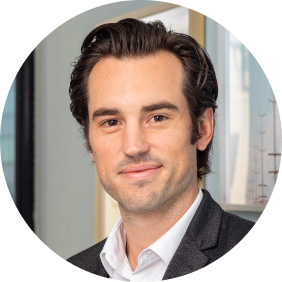 "Building a diverse and inclusive culture is paramount to building a successful business. As our audiences grow and become more diverse, it's important our talent reflects that same growth, diversity, and inclusivity. We hold ourselves to a high standard and we hold our clients and partners to those same high standards. In a business that requires collaboration, innovation, and creativity, having a team that brings all kinds of backgrounds and experiences to the table allows us to thrive."
We offer 20 weeks of paid parental leave, to both primary and secondary caregivers.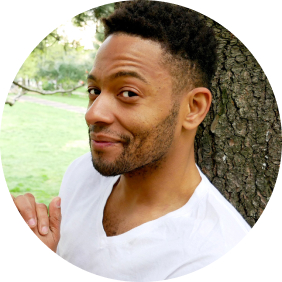 "We all know this industry's future needs to look, sound, feel, and operate, differently – equitably. At Vox Media, we continuously strive toward making that a sustainable reality. We believe different social and cultural experiences told by different social and cultural identities enhances quality, production, and coverage in the story. The more we proactively create, teach, and practice new behaviors and changes, the more our voices and stories will be brave, equitable, intersectional and a reflection of openness. It will happen little by little with steps toward equity and then giant leaps to inclusivity. Authentically together, we can embrace these values and turn them into action within ourselves, our community, and our industry."
Designated a Best Place to Work for LGBTQ Equality by the Human Rights Campaign's Corporate Equality Index for the 4th year in a row.
Employee Resource Groups at Vox Media
Our Employee Resource Groups (or ERGs) are company-supported groups whose members identify or ally with an identity. By building communities, providing development opportunities, and giving a platform to historically underrepresented or marginalized identities in the media and tech industries, the ERGs are one of the most impactful ways we foster an inclusive work environment at Vox Media. The groups hold panels and screenings discussing and confronting difficult issues with policymakers, celebrities, and industry leaders; celebrate and commemorate Black History Month, Hispanic Heritage Month, and Pride Month; send members to industry conferences as both speakers and attendees; and work with Vox Media leadership to continuously improve our policies and structures. Click on a logo below to read more about each ERG.
Vox Media Women's ERG
The Women's ERG exists to support and promote the people of Vox Media who identify as women, and increase our impact on the world around us, through career training, networking events, volunteer opportunities, intersectional awareness, and social gatherings.
Vox Media Bold ERG
The Black Organized Leadership and Diversity ERG supports the advancement of Black employees at Vox Media by building community, providing professional development opportunities, and promoting visibility internally and externally.
Vox Media AsIAm ERG
The AsIAm ERG supports those who identify as Asian within Vox Media by contributing to a more inclusive and collaborative workplace through networking opportunities (both internally within the company and externally with other relevant professional organizations), conversations and events focused on career development and navigating workplace relationships, and social gatherings.
Vox Media HLX ERG
The Hispanic/Latinx ERG supports its members by fostering inclusivity and visibility for all Vox Media Hispanic/Latinx employees, and non-Hispanic/Latinx employees who believe in the importance of our success in the workplace.
Vox Media QVC ERG
The Queer Vox Club builds and fosters a stronger LGBTQ+ community and its presence within Vox Media by providing resources for LGBTQ+ identifying employees and events for Vox Media employees as a whole.
Vox Media Parents' ERG
The Parents' ERG seeks to provide a community for future, expecting, new and experienced parents at Vox Media to support each other and educate others about the issues and needs of those balancing careers and families.
Vox Media AXS
The AXS ERG exists to support a sense of belonging and community to employees living with wide a range of disabilities, mental differences and chronic illnesses at Vox Media by striving to provide an open forum to discuss their experiences with health, accessibility, and balancing their health and needs with work and life demands.
Join us in shaping the future of media
Our team members come to Vox Media via diverse paths – we have backgrounds in painting, journalism, economics, English literature, sports marketing, advertising, photography, grassroots politics, blogging, soccer, and sketch comedy, just to name a few – and that's on top of our design, software engineering, sales, video, and writing experience. What unites us is a shared passion for inquiry and excellence in our respective endeavors.
Vox Media Fellowship Program
Vox Media has often brought emerging voices to a bigger audience, and we're continuing to grow the next generation of talent. Our one-year fellowship program trains and elevates promising talent in our industry, and develops their skills and careers.
The fellowship program is intended for people early in their careers, or who are interested in transitioning into media. The fellowship provides extensive training and mentorship, intensive feedback from managers, sessions featuring leaders across Vox Media, and other professional development.